mars 23rd, 2014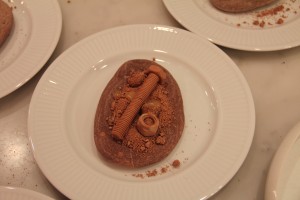 Pre Dessert Chocolate and fudge
Pre Dessert Choklad och kola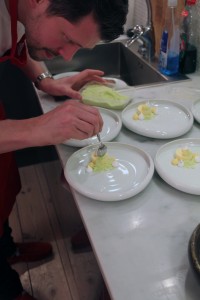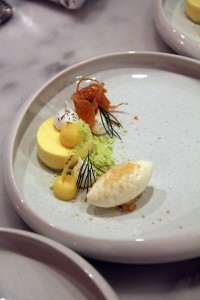 Dessert 1 Lemon Bavaroise, dill powder, lemon meringue and smetana sorbet.
Dessert 1 Citronbavaroise med dill pulver citronmaräng och smetanasorbet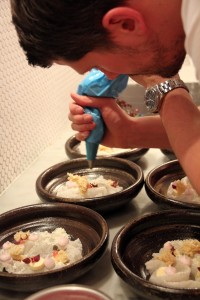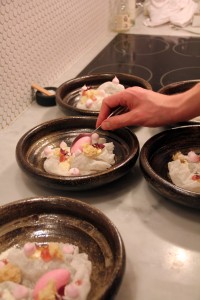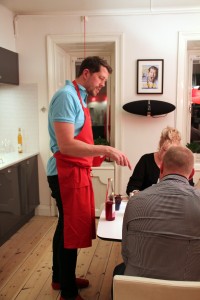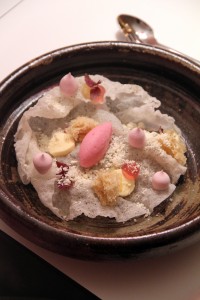 Dessert 2 Fried rice papper, cinnamon chibust, shiso fluid gel, cinnamon sponge and shiso sorbet.
Dessert 2 Friterat rispapper med kanelchibust, shishokräm, plommonkärnspulver och sorbet på shiso.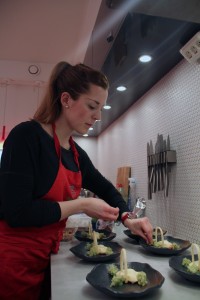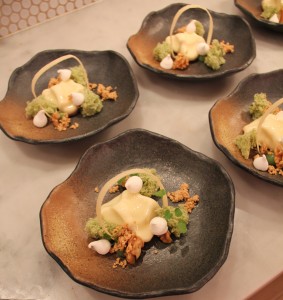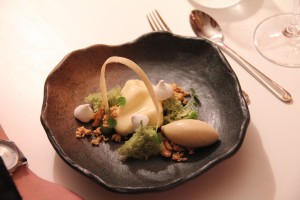 Dessert 3 Smoked vanilla bavaroise with minth sponge, walnut powder and sorbet with pear,walnuts and vanilla.
Dessert 3 Rökt vaniljbavaorise med myntasponge,kräm på päron och mynta samt sorbet på päron, vanilj och valnötter.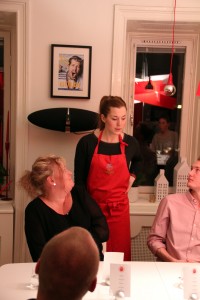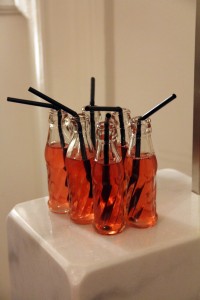 Sanna explaining next pre dessert  Rhubarb soda
Sanna förklara näst Pre dessert rabarberläsk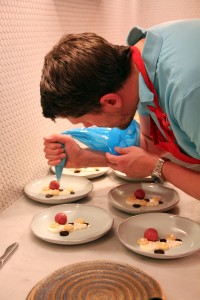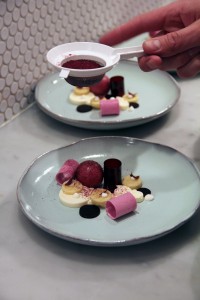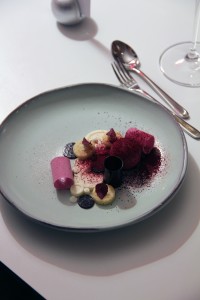 Dessert 4 black currant mousse sour cream pannacotta dried black currant and lemon cake.
Dessert 4 Svartvinbärsmousse med gräddefilspannacotta, torkade svartvinbärsrör och citronkaka.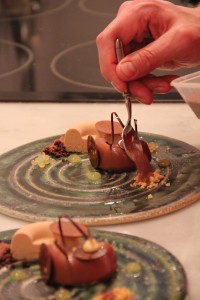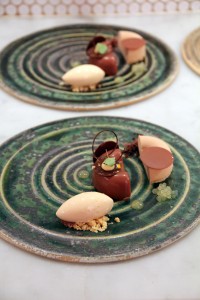 Dessert 5 Hazelnut mousse with salt caramel ice cream and pomelo caviar.
Dessert 5 Hasselnötsmousse med salt karamellglass och pomelokaviar.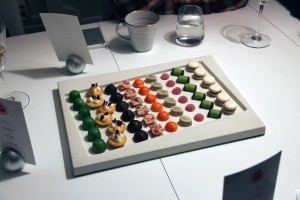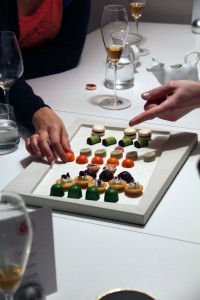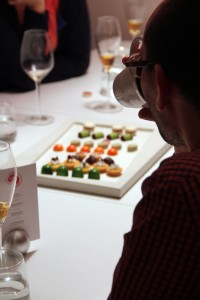 A small selection of mignardise 🙂
Slutligen lite Mignardiser.