juli 1st, 2013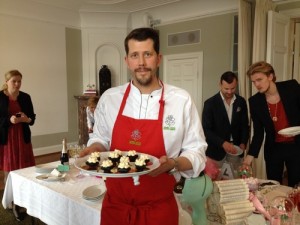 För några veckor sedan fick jag i uppgift att tolka fem franska modehus. Jag skulle ta fram fem olika bakelser och alla bakelser skulle innehålla champagnen Alexandre Bonnet. Modehusen var Chanel, Sonia Rykiel, Hermés, Jean-Paul Gaultier samt Balmain.
I did a job couple of weeks ago where I was supposed to create five diffrent pastrys inspired of  five famous fashion houses. The fashion houses was Chanel, Sonia Rykiel, Hermés, Jean-Paul Gaultier and Balmain. All five pastries has to include the champagne Alexandre Bonnet.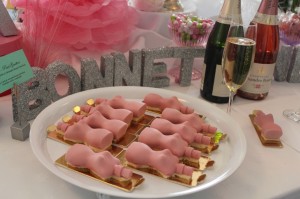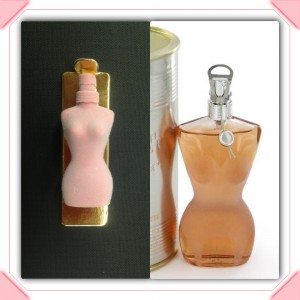 Första bakelsen var en hallonmousse med litchi och champagne pannacotta inspirerad av Jean-Paul Gaultier.
First pastry was a Raspberry mousse with litchi and champange pannacotta inspried of Jean-Paul Gaultier.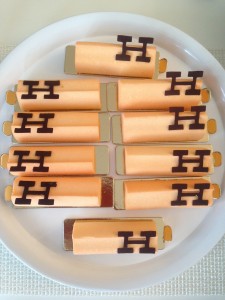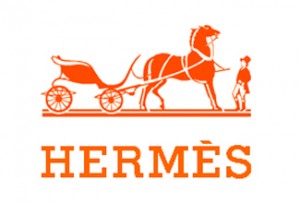 Bakelse Nummer två var en mandarin och champangemousse fylld med citroncurd inspirerad av Hermés
Pastry number two was a tangerine and champagne mousse with lemon curd  inspired of Hermés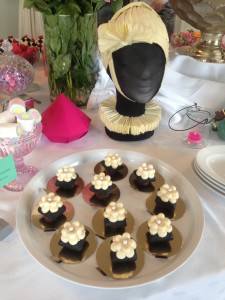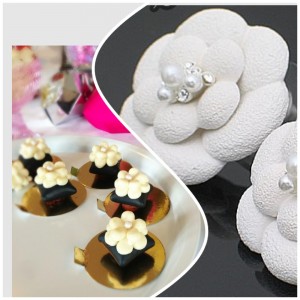 Tredje bakelsen var en chokladdoppad chokladmousse med en vaniljbavaroiseblomma inspirerade av Chanel.
Third pastry was chocolate covered chocolate mousse  with vanilla bavarian flower inspired of Chanel.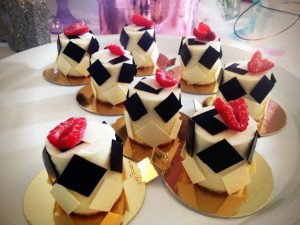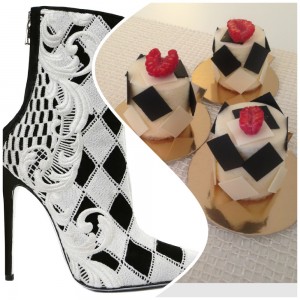 Fjärde bakverket var en päron och champagne mousse med mjölkchokladkräm inspirerad av Balmain.
Fourth pastry was pear and champagne mousse with milk chocolate cream on almond daquise base inspired of Balmain.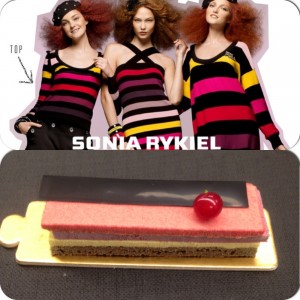 Femte och sista bakverket var citronbavaorise på browinebotten med svartvinbär och smultronmousse inspirerad av Sonia Rykiel.
Fifth and last pastry was Lemon bavaroise black currant mousse and wild strawberry on a brownie base inspired of Sonia Rykiel.